Agency Criteria
As Reklam Agaci, creating a secure and satisfactory internet experience for our customers is our first priority. Therefore, all our agencies must meet the following criteria:
The advertisement agency must be managing minimum 100 web sites.
They must sign advertisement agency contract.
The advertisement agency must be active in internet advertisement.
Advertisement agency must perform the Reklam Agaci policies in full.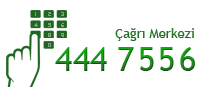 Takket være smart frukt at vår byråer skal få mer med høy utbetaling nivåer.