Advertisement Formats
Reklam Agaci supports 11 advertisement formats, too.
Search Find Advertisement
"Search" function enables visitor to reach the information that s/he looks for quickly and efficiently. The visitor sees the results of the advertisements that s/he might be interested in together with the related results which s/he looks for with the key word typed to the search box. As only the meaningful advertisement results are presented in a short summary, the visitor switches to the advertisements which s/he is interested in.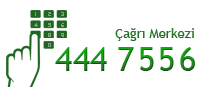 Our professional team reports your ads. We have more than impressions per month.