ADVERTISEMENT SSS
We will be pleased to answer your questions about publishing an advertisement.
How can I access to the performance of my advertisement campaign?
You can watch the real time report and performance of your advertisement on the domain of campaign. In the reporting, total visits, total clicks, total cost, total recovery and which of your advertisements are of high performance are presented.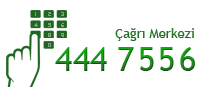 Ett professionella team publicerar och rapporterar era annonser. Här hanteras mer än 1 miljard annonsvisningar per månad.