ADVERTISEMENT SSS
We will be pleased to answer your questions about publishing an advertisement.
What is "Intelligent Fruits"?
They are Intelligent Advertisements. The advertisements are published on only the publisher pages that are corresponding meaningfully. This inspection is managed by a special system for each advertisement demonstration. Therefore; advertisement recoveries and access to the target group of Reklam Agaci are high.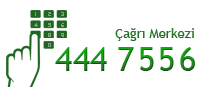 Target your ads only the appropriate categories