ADVERTISEMENT SSS
We will be pleased to answer your questions about publishing an advertisement.
Why Reklam Agaci?
We keep our publishers secret for quality content. We are providing more economical and cost-effective service when compared to other advertising networks. You communicate with us directly without any mediators. All the reporting from our easy-use advertisement panel are under the control of your system.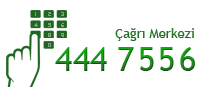 Uma equipa profissional emite as suas publicidades fazendo relatórios, mais de mil milhões de visualizações de publicidade são geridas por mês.